Dr Hoos, a Muskogee native, has practiced in his hometown since 2010. He and his wife, Kristi, have been married for over 20 years and have two sons, Trey and Cadyn. He is actively involved in his community, church, and local schools. He loves his dogs, camping, and BBQ. In his spare time he, along with his family, participate in cooking competitions. He boasts he is the only person in Oklahoma who can teach you about your child's milestones and how to cook the perfect brisket.
Education and Certifications: Graduate of Oklahoma State College of Osteopathic Medicine.
Completed Residency in Pediatrics at the University of Oklahoma.
Certified American Board of Pediatrics
Fellow of American Academy of Pediatrics.
Accepts most Insurances.
Certifications: Certified, American Board of Pediatrics; Fellow of the American Academy of Pediatrics
Special Interests: Asthma, Allergies, Chronic conditions
Additional Services: Nexplanon insertion and removal; minor procedures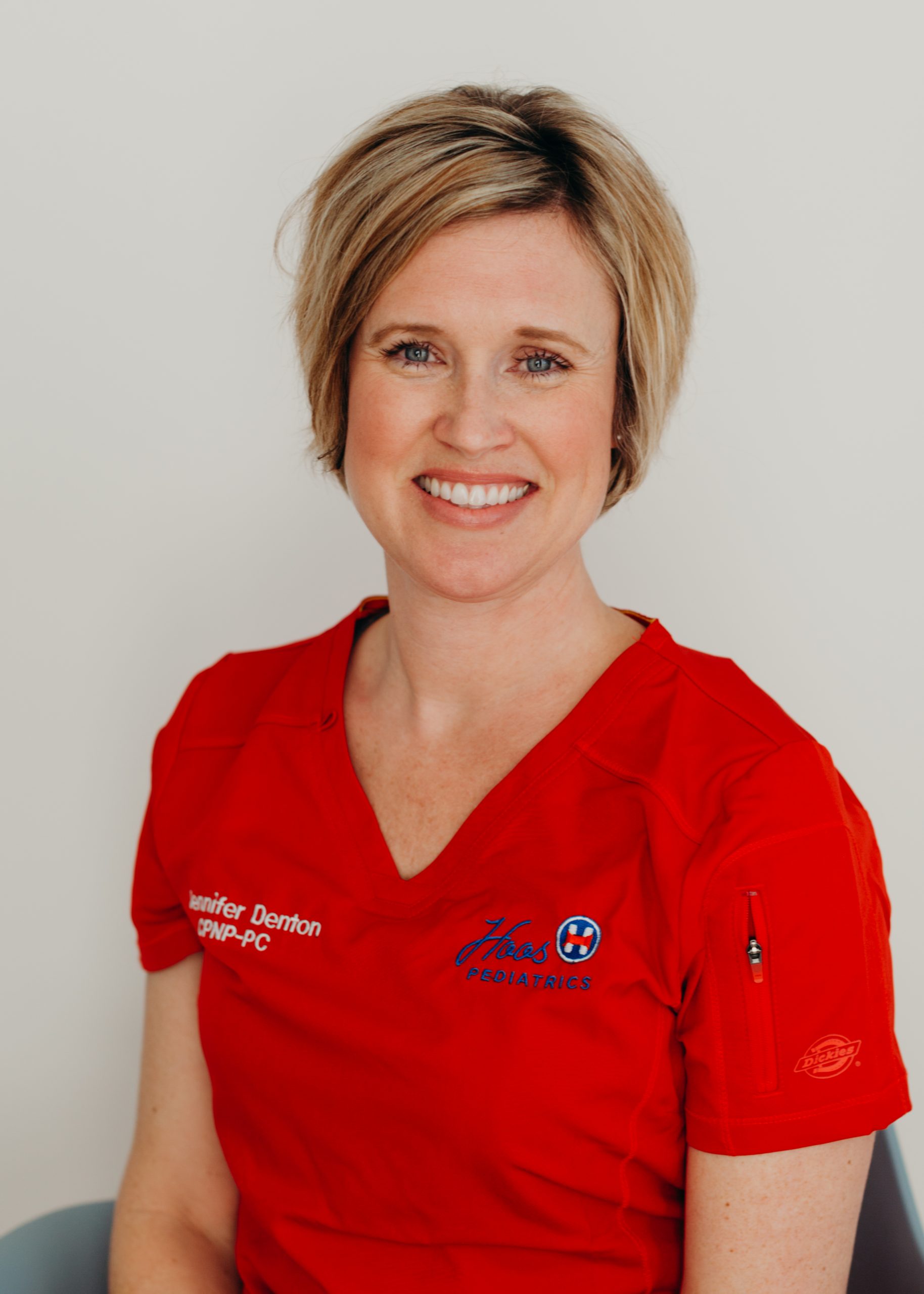 Jennifer Denton graduated from The University of Oklahoma Pediatric Nurse Practitioner Program in 2007. She has been practicing as a pediatric nurse practitioner for 14 years. Her special interests include mental health, nutrition and breastfeeding education. She is a Certified Breastfeeding Specialist. She is a wife and mother to two boys. In her spare time she likes volunteering at her boy's school and attending her local church. She enjoys cooking, spending time with her family and watching her boys play sports.